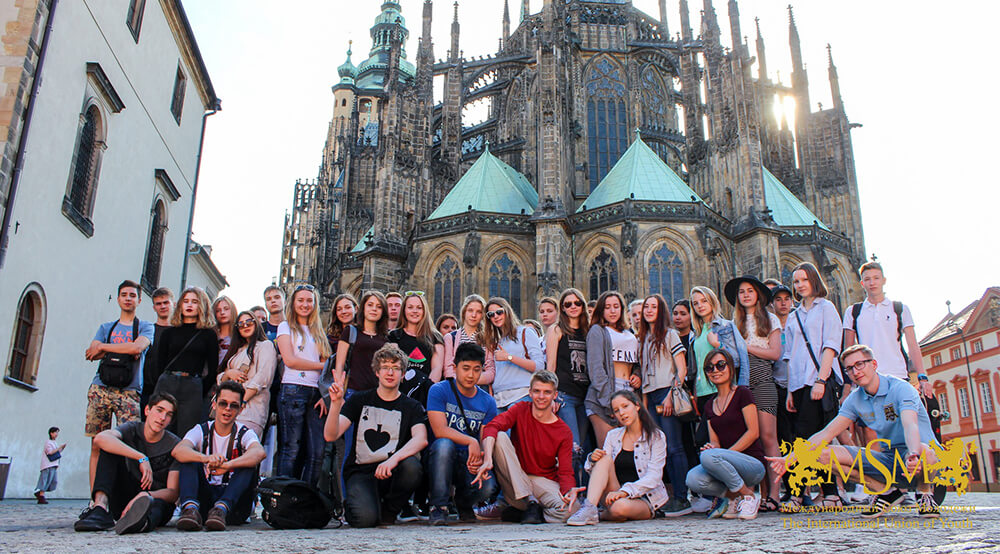 The International Union of Youth (Mezinárodní Svaz Mládeže z.s.) is established in Prague, Czech Republic in 2007 and registered in the Ministry of the Interior of the Czech Republic with the branch offices in Ukraine, Russia and Kazakhstan. Priority activity of MSM is providing the study abroad, both in the Czech Republic and in other countries of the world.
During the long years of work, the International Union of Youth has perfectly proven itself in the market of international education. The company provides assistance in entering the best Czech schools and universities, provides professional consultation in the field of educational programs and foreign language courses, helps preparing all documents for visa application, supervises students during their trainings, organizes cultural, sports and adaptation programs during the study, organizes internships and MBA programs.
The advantage of working with MSM is the company's rich experience in realization its own study programs abroad – in Prague, Czech Republic. Every year MSM hosts more than 2,000 students in Prague. The International Union of Youth knows what is the most important while studying abroad for both students and their parents, because it provides educational services by itself. Such experience helps the company to select the best qualitative educational institutions abroad.
Knowing the internal processes of work, which are often hidden from educational agencies which are providing only consulting services, the MSM always know what to pay special attention to while selecting a program, an educational institution and a place of residence for the client.
In 2011, the MSM, together with the Czech Football Federation and the Sparta Football Club, opened the annual International Youth Academy of MSM in Prague.
The most successful players are offered to sign a contract and to stay working with the Czech football clubs.
In 2015, the International Union of Youth opened its own international language school "MSM Academy" in the center of Prague, which collaborates with the world's leading linguistic centers. 
The main courses of the school are the education of foreign languages ​​in the Czech Republic and the realization of language training for entry into the British, Canadian, American, and Czech universities under the special program Foundation CULS TRC, developed according to the high British standards.
The International Union Of Youth intend to inspire its clients for ambitious goals and to help them in achieving them, taking into account the interests, preferences and opportunities of the potential students.
All Universities: